Vrettos Alfieris at Agios Theodoros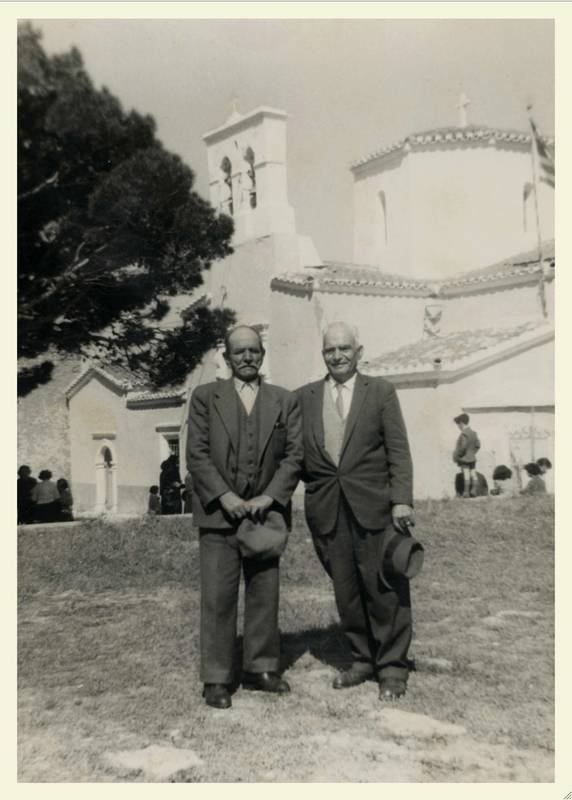 Copyright (2006) Spiridoula Georgopoulos
Vrettos Alfieris (1890-1974) was the son of Giorgos (1860- ? ) and Spiridoula Argiri Alfieris (1855-1927) from Potamos. Vrettos married Marigo Theodorakaki (1895-1961) in 1922 in Dubbo, Australia. They had four children; Giorgos, Emmanuel, Spiridoula, and Demetrios.

See also:

Vrettos and Marigo's Wedding Photo

The name of the person on the right is unknown. Help with identification would be appreciated.